Rocket Results 11/29: Ridgedale Bowling Varsity Girls defeated Mt. Gilead 1,540 pins to 1,507 High Game - Gracian Daugherty 181. Gracian also had High Series 320. Varsity Boys lost to Mt. Gilead 1,729 to 1822. High Game was Jason Callahan 214. High Series was also Jason with 392. JH Girls Basketball - 7th grade defeated Perry 19-2 and 8th grade lost to Perry 19-35. JH Boys Basketball - 7th grade lost to Perry 31-39 and 8th grade defeated Perry 35-26. HS Boys Basketball - JV Rockets lost to Bucyrus by 6 pts. and Varsity lost to Bucyrus 53-59.

Congratulations to all September/October Rockets of the Month! Wear your shirts Friday to school!.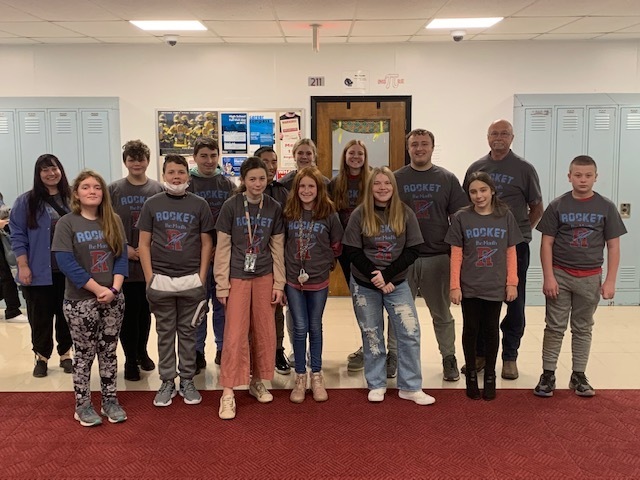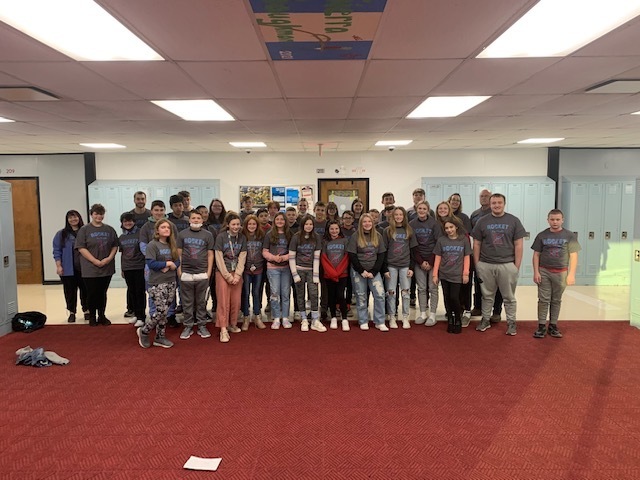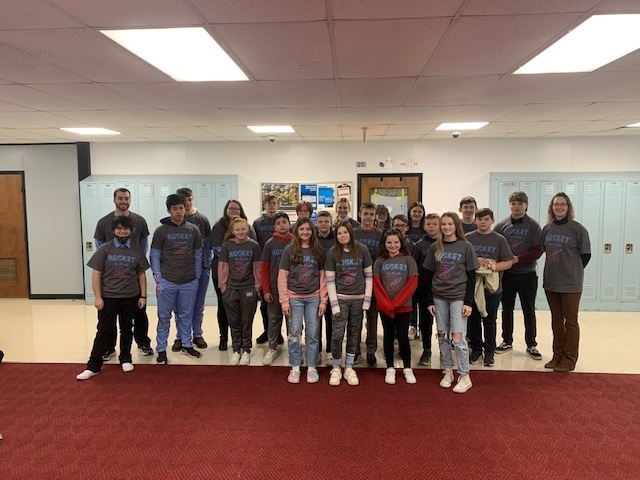 Rocket Boys Basketball results at Triad 11/26 JV lost 37-43 and Varsity lost 44-74 Rocket Girls Basketball results vs. NU 11/27 Varsity lost 25-47

CORRECTION on the Boys Basketball game tonight at Triad. The online option is available BUT they will also provide a cash/credit card paper ticket at the gate. Thanks a million!!


Congratulations to the Lady Rocket Basketball team on their win over Elgin 45-24.

Congratulations to the RHS Bowlers in their season opener vs. East Knox. Varsity girls defeated East Knox 1,598 to 1,256 High game - Faith Brenzo 163 High Series - Captain Gracian Daughtery 303 Boys varsity fell to East Knox 1,746 to 1,990 High game - Captain Jason Callahan 180 High series - also Jason Callahan 320 JV Boys defeated East Knox 1,319 to 1,208. High game - Paul Edwards- Woodward 157 High series also Paul Edwards-Woodward 253

This weekend the Rockets opened the winter sports seasons. The HS Lady Rocket Basketball team lost to Cardington 58-25. Tonight the JH Boys and Girls teams opened up with the 7th grade girls defeating Centerburg 26-16 and the 8th grade girls losing 35-15. The 8th grade boys were victorious defeating Centerburg 31-20 and the 7th grade boys lost 34-12. The HS Boys Basketball team opens at Triad on Friday at 6pm. Tickets will be sold online at the link provided.
https://triadk12.hometownticketing.com/embed/event/136?es=feu97cmickd4m7ubef86mdeleq&single=0
Good luck to our Bowlers as they open their season Tuesday, Nov. 23!!

Students in Mrs. Harbolt's and Mrs. Reile's 2nd Grade Classes got ready for Thanksgiving today! They also helped kick off our Thanksgiving celebration with a "Balloons Over Broadway" style parade through the halls.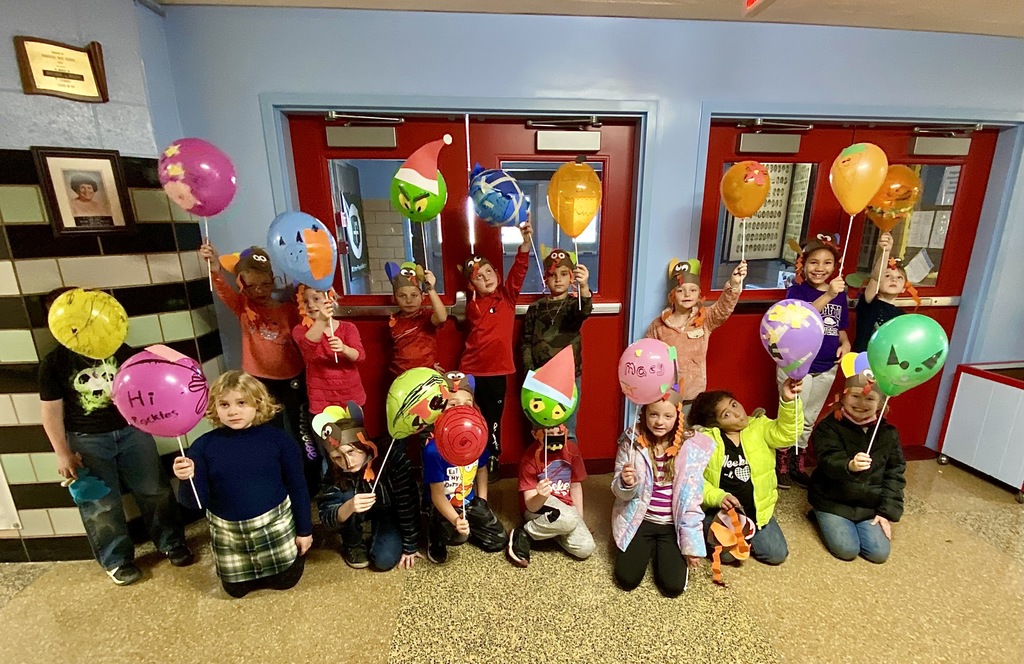 Ridgedale Elementary students began to celebrate Thanksgiving a little early this year. First they had a parade with our 2nd grade students based off of the book Balloons Over Broadway. Then we had our annual Thanksgiving Feast, just with a few modifications! Each classroom joined on Zoom, we shared a "Charlie Brown Thanksgiving" style snack, and each group shared what they were thankful for. This was a great way to bring our school together, and to bring back our Feast tradition! Happy Thanksgiving to all of our Ridgedale Community!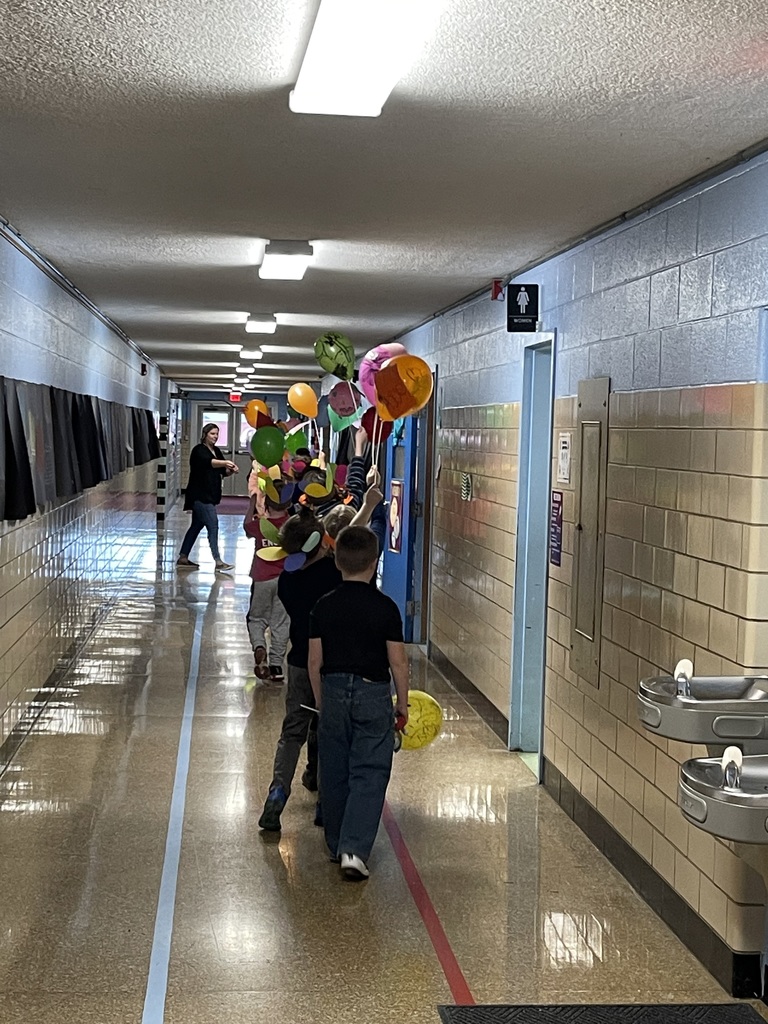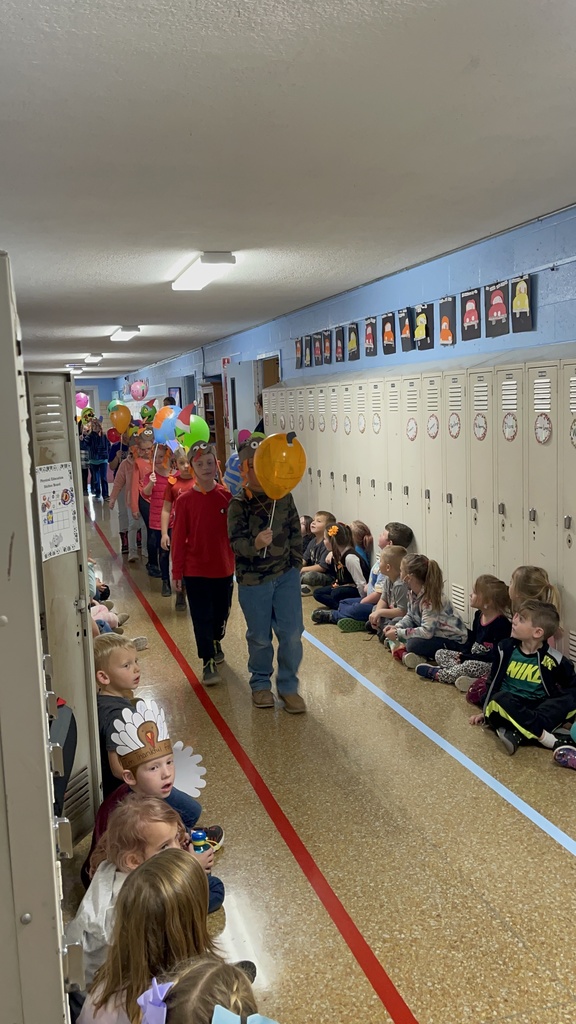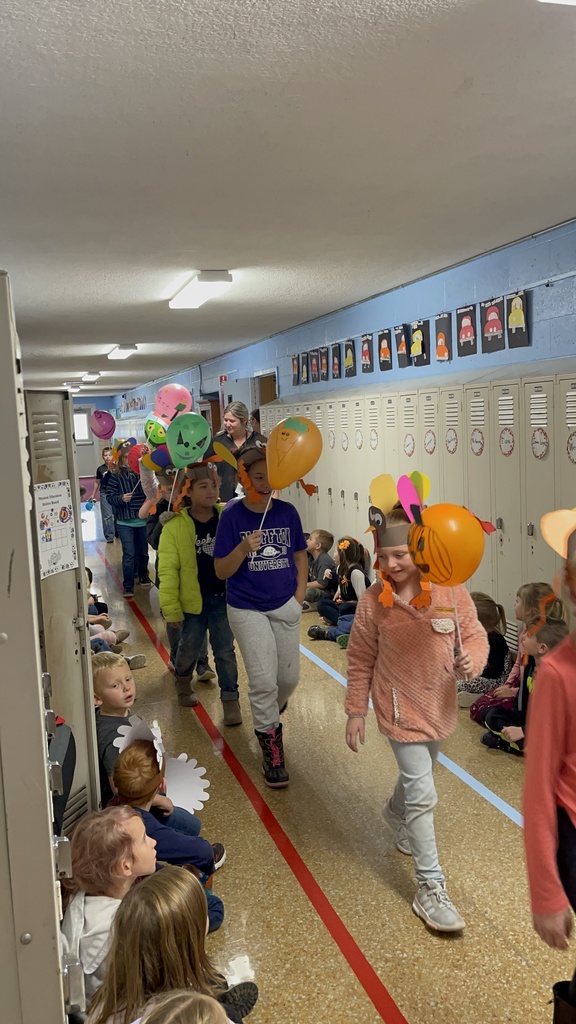 Congratulations to Raylynn Mullins for winning the October Fahey Bank Athlete of the Month. We are proud of you! 🏐🏐

Congratulations to all of the fall sports teams, cheer, musicians and coaches/directors on a very successful debut into the NWCC. It was great to see our kids succeed! Good luck to all of the winter sports teams, cheer and pep band as we begin those season this Saturday with the HS Girls home opener vs. Cardington at 6pm.

JH/HS Football and HS Cheer Banquet has be rescheduled for Monday, November 15 at 6pm in the HS Cafe. No food permitted! Thank you!! 🏆

Students in Mrs. Harbolt's 2nd Grade class wanted to take a moment to thank our veterans!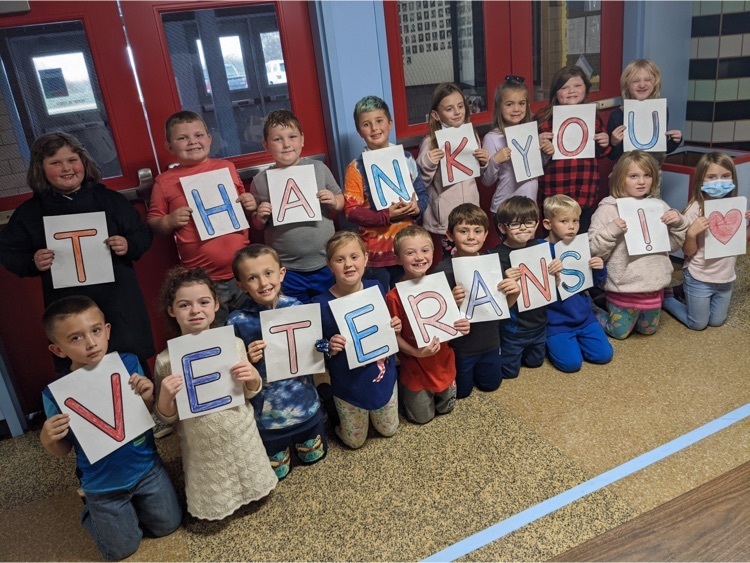 Congratulations to these Rocket Football players for their Central District Football Honors!! We are proud of you! ❤️🏈💙 Kaden Lester-first team offense Nathan Thiel-first team defense Landon Murphy-special/honorable mention Kyle Jolliff- special/honorable mention

HS Football, Cheer and JH Football banquets for Monday night, Nov. 8 will be postponed with a new date to be determined. Thank you for your understanding.

Nutter Family Hello, if interested in supporting the Nutter Family please refer to this link on GoFundMe,
https://gofund.me/7c4a8afe
. Even a small donation could help reach their fundraising goal. Thank you Rocket Family for your support!

Junior High Parents, the JH Fundraiser Cookie Dough will be delivered WEDNESDAY, November 10, from 2-5pm RHS Cafeteria, please make plans to pick up your items, thank you.

Students from Mr. Dietsch's 4th and 5th Grade Social Studies classes help with raising and lowering the flag at Ridgedale Elementary each morning. It was a beautiful morning to watch the students!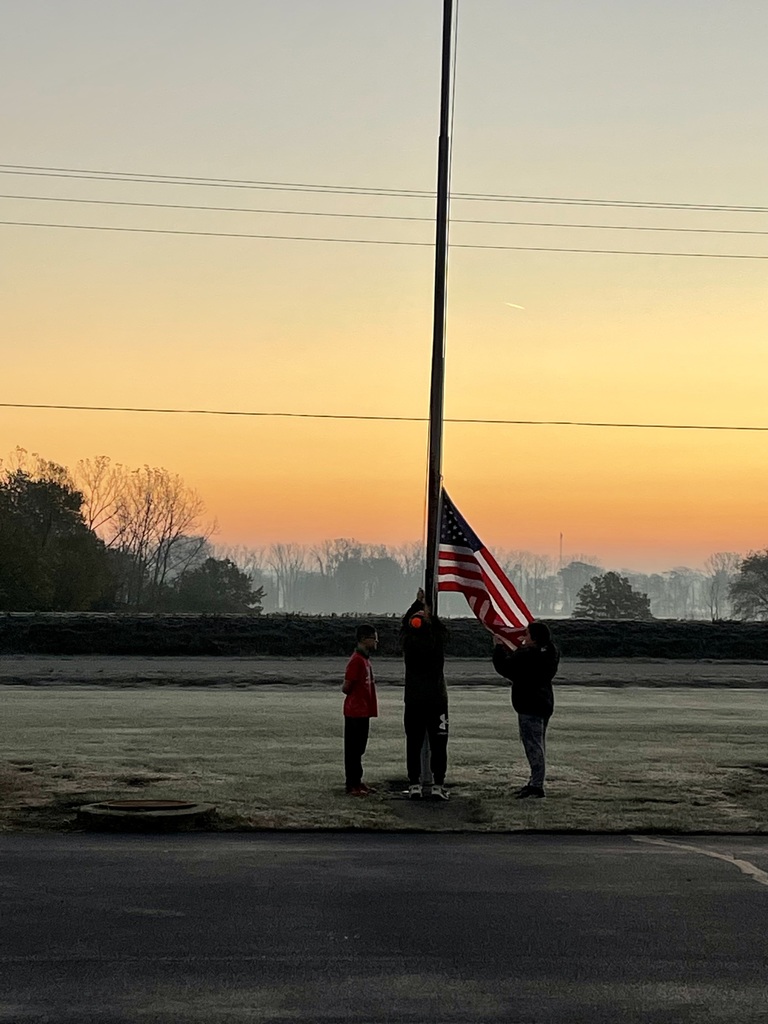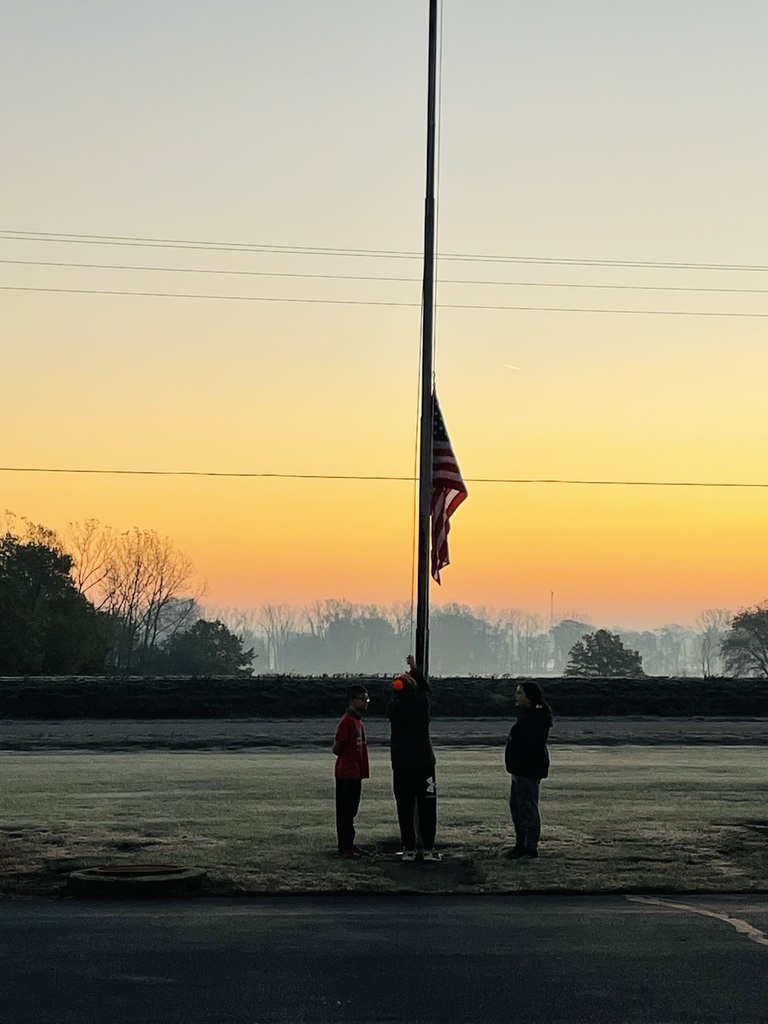 Last day for YOUTH Basketball sign ups will be Saturday, 10/30 in the Elementary Main Entrance from 10am-12noon. Cost for this year is $30. Boys Grades 3-6 and Girls Grades 4-6.