Congrats to varsity volleyball for their 25-23 win over Ridgemont! #gorockets #seniornight

Varsity drops the 3rd,18-25. On to the 4th! #gorockets

Varsity volleyball wins the 2nd,25-20! #gorockets #seniornight

Varsity volleyball wins the first set, 25-18! #gorockets #seniornight

JH football falls to Buckeye Central, 36-6. #gorockets

JV picks up the win v.Ridgemont in 2 sets! #gorockets

Happy Senior Night 2018! #gorockets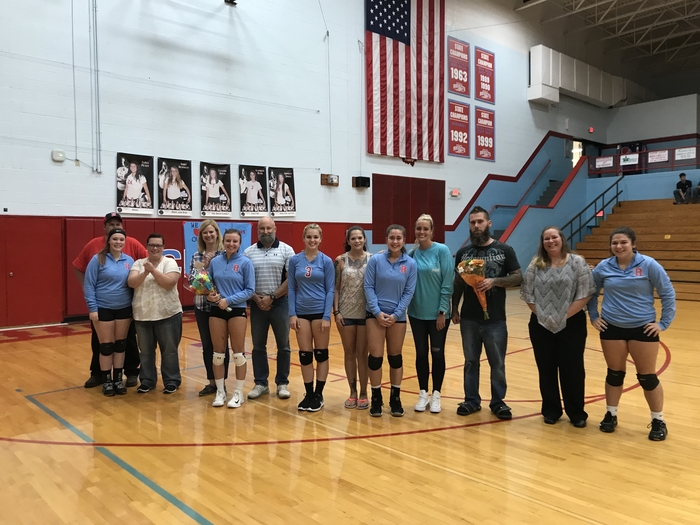 Varsity Volleyball and our Seniors are gearing up for Senior Night v. Ridgemont! Thanks to DJ Beard for their warm up music tonight! #gorockets #chachaslide #seniornight2018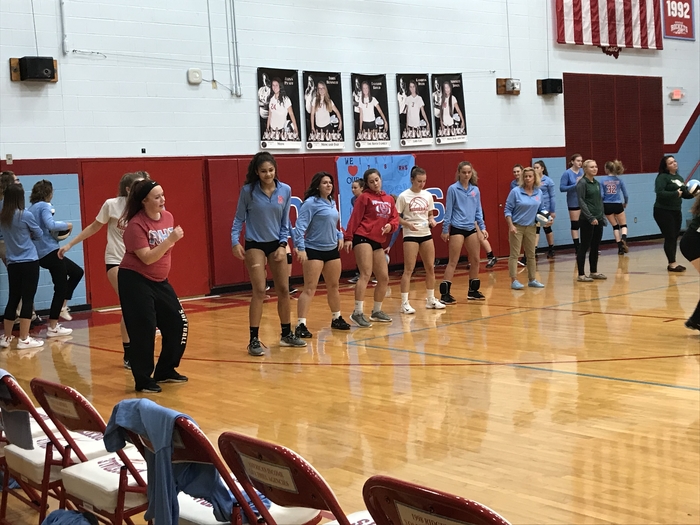 Ridgedale Jr/Sr High students had the opportunity to listen to Scott Mason talk about the dangers of addiction. #powerful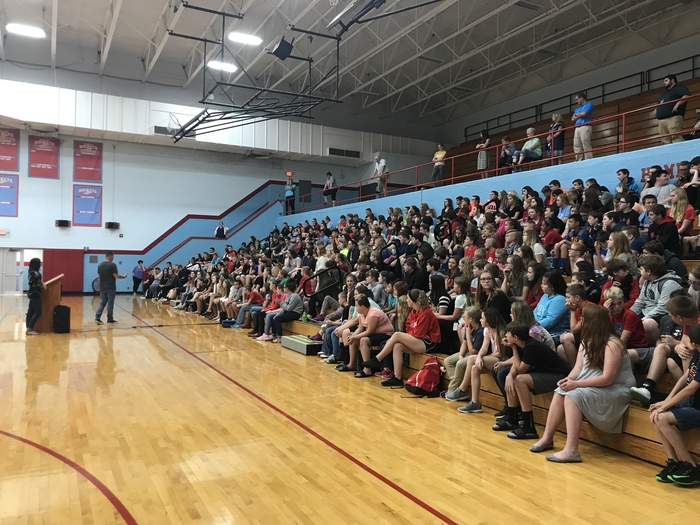 Powder Puff Football is coming October 12th!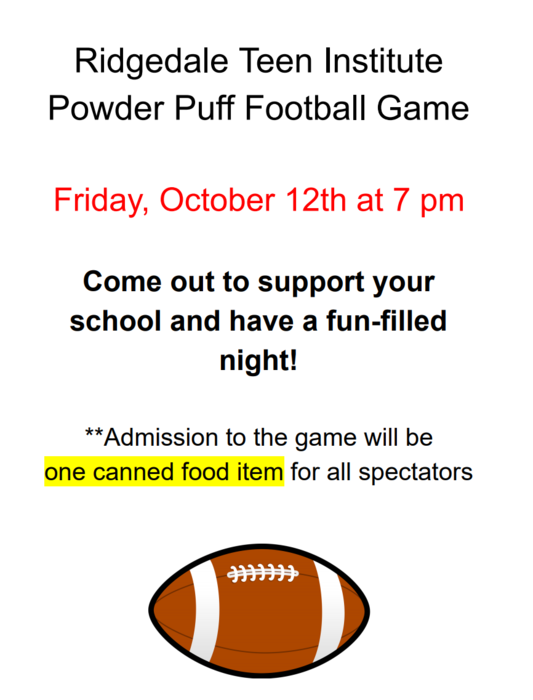 8th VB falls in set one, 25-15. Let's get it in set two! #gorockets

7th VB drops the 3rd for the game, 27-25. #hardwork #gorockets

7thVB drops the 2nd, 25-17. Battle back in the 3rd! #gorockets

7th grade VB takes game 1 @ Upper Sandusky, 25-21! #gorockets

Ridgedale Elementary: Book Fair activity next week! Coin a day challenge!!! Tuesday - Dime Day Wednesday - Nickel Day Thursday - Quarter Day The GRADE LEVEL that collects the highest overall amount will receive an ice cream snack. All proceeds will go directly back into our scholastic book fair account and be used to purchase books for our library!!!!

Ridgedale Elementary Book Fair Oct. 8-11, 2018! Monday - Book fair is open from 10 - 7 p.m. There will be snacks, drinks and guessing games with prizes throughout the day during conferences. Tuesday - Our "Grand Event". Come and enjoy donuts and muffins with grandparents at 7:30-8:00 a.m. then visit our book fair! Please don't forget to RSVP :) Book fair will be open until 2 p.m. Wednesday - Book fair will be open from 8 - 6 p.m. Please feel free to visit during conferences. Snacks and drinks and guessing games at the Fair! Thursday - Last day to visit. Book fair will be open from 8 - 2 p.m. There is a classroom wish list located in the book fair. Please help us expand our classroom libraries!!!! Looking forward to seeing you all at the Book fair!!!

Weekly Athletic Schedule: Monday, 10/1: JHVB @ Upper Sandusky @ 5:00 PM Tuesday, 10/2: JHFB v. Buckeye Central @ 5:00 PM VB v. Ridgemont @ 5:30 PM (Senior Night) Thursday, 10/3: VB @ Buckeye Central @ 5:30 PM Saturday, 10/4: VB v. Col. Crawford @ 11:00 AM XC @ Marion Harding @ 9:00 AM FB v. Elgin @ 1:00 PM

Congrats to Varsity Volleyball for their 25-11 3rd set win for the game at Riverdale! #gorockets

Varsity wins the 2nd, 28-26! #hardfought #gorockets

Varsity volleyball wins the 1st set, 25-16 v. Riverdale!#gorockets