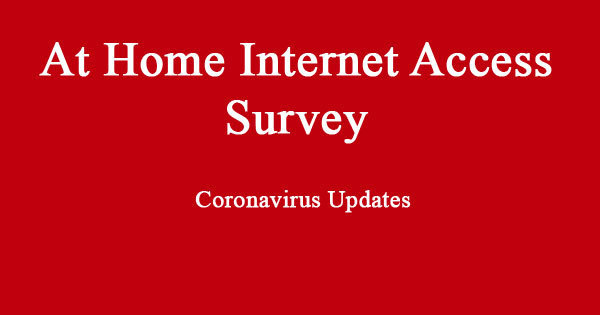 At Home Internet Access Survey
Brian Slone
Thursday, March 12, 2020
With the recent news of the first confirmed cases of Coronavirus (COVID-19) in Ohio, there is
growing concern about what this means for all aspects of our daily life. At Ridgedale Local
Schools, we are working with the other county Schools and Marion Public Health and following guidance from the Ohio Department of Health and the Centers for Disease Control (CDC) to plan for a situation where our schools may need to be closed for an extended period of time. Our administrators and teachers will be working to ensure we have an online platform that will allow us to provide instructional options if an extended closure occurs.
Please take the survey only once and list all your children currently attending here at Ridgedale with their grade levels.